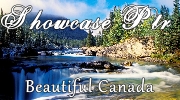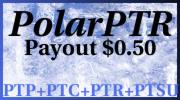 late 2021 and early 2022 update!!

Now it's May 1 2022, and again way past time for an update to the page. In my defense, I work 6 days a week, and up until maybe a month ago those were 10-12 hours per day for 5 days a week.

Still working at USPS and was actually "converted" to a career employee as of February 26, 2022. This means 1) I can participate in retirement plans, TSP (thrift savings plan), 2) I got much better health insurance 3) I can retire in 5 years (February 26, 2027) -- I was already planning on retiring when I turned 67 but now I can do it with more money!! 4) I can actually USE my annual leave and I can now accrue sick leave as well.

Management has not improved but it is what it is, and I made over $55K last year (have earned over $20K so far this year). I am making more money annually than I ever made before in my life!!

Healthwise it continues to be a shitshow but has toned down some. Cellulitis in right leg to the point of being in tears while walking, my second ever in my life bout of the flu (threw up, continual diarrhea, fell down twice getting out of bed, stumbled around like a drunk, dehydrated to the point of an IV when I went to urgent care) and my usual yearly bout of bronchitis!!

House is being maintained but improvements on hold because of weather and because my neighbor lost his wife a few months ago

My credit has improved to the point that I financed new tires for my car and actually got the first credit card I've had since 1989.

The HVAC system failed in December, so I've been heating with woodstove, lots of blankets on the bed, and space heaters. Thought I'd saved up enough money to get a mini-split installed but the idiots at Bend Heating and Sheet Metal ASSUMED I was a Pacific Power customer and gave me a quote for the work that was actually $2500.00 UNDER what it would actually cost (as well as treating me like I was lying throughout the phone conversation regarding the issue). Once I get the money saved up, I still won't work with them because (1) assumption and 2) extreme rudeness.



2020 and 2021 update!!

It's October 26, 2021 and way past time for an update to the page.

In April of 2020 I was hired as a Postal Support Employee (PSE) at the Bend Main Post Office. I do a little bit of everything although my main job is boxing mail (putting mail in PO Boxes). The job is physically demanding and management SUCKS but it pays quite well. I also get a lot of overtime.

My second career, otherwise known as "Suellen has a masters' degree in klutziness" continues and even multiplies at USPS as there are so many more new ways to injure myself. I only wish I was joking, I've smashed two different fingers in mail cases, tripped over a postal tub and injured a toe, kicked a brake on a wire (accidentally) and literally BROKE another toe!!

Healthwise, it's mostly been a shitshow, excuse the language. July 2021: broken toe, possible migraine complete with hurling my cookies all over the bathroom floor, and a blood clot in my lung (4 days in the hospital, missed a week of work). October 2021: discovered that when you take all of your pills all at the same time they fight with each other and make you sick enough to have to leave work early.

Summer/Early Fall 2021: My next door neighbor replaced 3 light fixtures (kitchen, guest bathroom, and outside back porch) and rebuilt my front porch (it was a total eyesore with peeling paint, holes (literally) in the steps, and siding on the bottom that bulged out). He also laid new flooring in the kitchen and office. We're planning to replace the windows, carpet the rest of the house other than the guest bathroom, enclose the carport, and replace a few more light fixtures (my salary at USPS will pay or has paid for these home improvements).

Books not even worked on much if at all, I work 6 days a week every single week, barely have time to breath ROFLMBO.

March and April 2021 2 weeks off in a row, spent a week at home and a week at the beach (Lincoln City, will NEVER stay at their Motel 6 again, it was cold, noisy, and dirty, and 6 blocks from the beach (only stayed there because they are CAT friendly). Next time will pay the extra pet fee at a much more expensive place that is closer to the beach. Had a great time at the beach, lots of long walks, lots of pictures taken.



2019 Had its Moments, Good and Bad!!

Considering that it's now almost MARCH 2020, it might just be time to update this page. HA HA. 2019 was both good and bad, most of the good happened in early 2019.

In March 2019 I received a request from my mothers' friend Georgia for my address. My mother had told me (before she passed LOL) that she was leaving me $1000.00 and I would get nothing if I contested the will. Our relationship had deteriorated since this statement was made so I truly expected NADA, ZIP, ZERO. When Georgia requested my address I still expected only $1000.00 if that as my mother had said she was broke.

It turned out that I had been left NADA, ZIP, ZERO, and that my mothe had left her remaining money to her friends (Georgia and her husband).

Georgia and her husband felt bad that I had received nothing and sent me a check for $18,000.00 (YES, EIGHTEEN THOUSAND DOLLARS)

Another back injury at work due to a fall (July 2019) and I got moved out of the kitchen to an apprentice clerk position (really a glorified janitor position). I left Market of Choice in September of 2019 to start work at Consumer Cellular-which was a very bad fit. I had a choice between leaving voluntarily or getting fired, I chose the former.

In October 2019 I went to work at Walmart as a electronics associate but was terminated on January 2 2020 due to excessive absenteeism--I'd had one sinus infection after another.

Currently working on finding another job and losing weight (Overeaters Anonymous, TOPS, giving up sugar, walking a lot). A friend is editing my book which will hopefully be published by the end of 2020.



All in all 2018 SUCKED!!

1) February 2018, missed nearly a month of work due to severe bronchitis (my friends at work called me the harbor seal because I was barking like a seal most of the time that I actually worked).

2) May 2018 to July 2018, on light duty with trigger finger and the claim was denied by SAIF due to trigger finger being a common complication of diabetes.

3) August 2018, slipped on a wet kitchen floor at home and my right foot slid under the dishwasher. Ripped open my big toe and missed close to a week of work because I could barely stand on that toe.

4) October 2018, injured my back at work by picking up a bus tub that had been filled way too full. Also discovered that in addition to the back injury I have a mild case of scoliosis and bone spurs in my back thanks to arthritis. Have been on light duty AGAIN since October 16, 2018.

5) November 14 2018, surgery on my right hand for the trigger finger. Missed 12 days of work between surgery and healing (and because I had next to no PTO--Paid Time Off--my last two paychecks have been half of what they normally are). BROKE IS ME.

6) November 26, 2018 my mother passed away. I am feeling like an orphan since my dad passed away in December 2007, and I am an only child.

LIKE I SAID, ALL IN ALL, 2018 SUCKED AND I HOPE 2019 IS BETTER!!

There were some good things that happened in 2018, I did buy a car in August 2018, the foot healed well, the surgery was uneventful, and there's yet ANOTHER book in the works as I found a book I'd been writing a few years ago while cleaning house.



YEARLY UPDATE 9/30/2018

Have been too busy working full-time at Market of Choice for the last year (actually 15 months and counting) to update anything.

Some health problems as well, trigger finger (was on light duty for two months with this and possibly will have surgery in the next month or 6 weeks because the steroid shots are not working on a long term basis), tendonitis, arthritis, bronchitis (missed a month of work with the lovely bronchitis), bad reaction to my cholesterol medicine.

On the bright side I've brought my A1C down from 8.7 to 6.8, and am learning to deal with my low blood sugar episodes.

Am looking for a new job because the one I have now is extremely physically demanding and would be great for someone in their 20's (being that I am pushing 60, it's not so great for me).

I bought a [new to me] car on August 20, 2018 (that same day I slipped on my kitchen floor, did the splits, and ripped open my big toe on my right foot. It has healed well and I am much more careful about what's on the floor and where I am stepping).

My car is a candy-apple red 2009 Pontiac G5, and I am enjoying the freedom of not having to take buses or cabs back and forth to work.

There is another book in the works as I found the murder mystery I was writing 20 years ago and am planning on finishing it by the end of this year.

WATCH THIS SPACE FOR FUTURE DEVELOPMENTS ON ALL FRONTS!!



Slight Derailment of the Great News Train (September 27, 2017)

Short and not so sweet:

Surgery not covered by insurance (more details here: Blogspot or the direct link which can be found here "Go Fund Me.

In addition, I am locked into paying $1000.00 per month to 1) keep current on space rent (I live in an upscale manufactured home park) and 2) catch up on $3500.00 plus of back space rent (if the park manager mentions EVICTION one more time, I'll probably tell him to go for it!!).

My bank account is currently 200 plus in the hole, thanks to the IRS, Amazon Prime, and my smartphone bill. I guess it's time to find a second job, get the bloody book published, and start making/selling the beaded jewelry I've been threatening to make/sell for several years.



Good--NO, GREAT--News All Around (July 27, 2017)

Left Safeway on July 1, 2017, started my new job as a kitchen clerk at Market of Choice on July 2, 2017. $12.00 per hour, 40 hours per week, same schedule every week so far, and same days off every week so far. I LOVE MY JOB. It is very physically demanding and there is always something to do. My co-workers are great and my paychecks are HUGE!!

This is now a 2 cat household (Percy and Tammy) because Mick had a tumor in his forehead/nose area (he crossed The Rainbow Bridge on April 26, 2017).

It's also now a ONE HUMAN HOUSEHOLD. The roommate from hell (version number two, the guy who stole $300.00 was version number one!!) moved out on May 1, 2017 and I chose to not NOW OR EVER replace her with another roommate.

That's all I have to say about that, so if you want more in-depth info, check out my posts here Facebook or read the book I am writing about roommates (tentative title Roommate Land and hopefully to be published in mid-2018)!!

I've also starting walking again and am addicted to my Fit Bit as well as the Charity Miles Walk For a Cause app on my smartphone. I willingly take the stairs now (actually, most of the time I don't even THINK about the elevator, I just hit the stairs!!).

I gave up soda (diet or otherwise) on July 2, 2017 for a really silly reason: I couldn't find the soda aisle at Market of Choice (I have since found said aisle but I feel so much better now that I stick to water or tea that soda doesn't even appeal to me.)

I gave up ice cream on July 12, 2017 for a really good reason: I have diabetes (Type 2) and my A1C had shot up to over 9 from 7.3 (I'd been eating two pints of Open Nature ice cream in a sitting!!)



Extra, Extra, Read All About It (March 16, 2017)

Been at Safeway 15 months TODAY (1 year, 3 months). Current roommate will be leaving May 1st although she doesn't know that yet.



EARLIER UPDATES

Another update (September 27, 2016)--been working at Safeway for nearly 9 1/2 months. I just applied for the Head Bookkeeper position there. I have had an impossible roommate for not quite 6 months (she moved in April 1, 2016). She has one cat so we are back to being a 4-cat household.

Another update (March 6, 2016), for those of you that care. Spike the cat disappeared, maybe he didn't like being one of four cats (so I now have 3 cats) I have been working at Safeway as a cashier for almost 3 months now, and I really like my job. Currently there are no roommates, the last decent one moved out in September 2015.

Since then I've had one roommate who possibly stole almost $300.00 (if he didn't steal it then his friends did, and this is one case where I paint with a broad brush--if I can't trust your friends, then I can't trust you!!) and another roommate who lasted (I KID YOU NOT) six whole days. In those six days, she managed to let Mick out twice as well as stealing toilet paper, Febreze, and towels.

I'd love to have no roommate at all but normally I only get about 25 hours a week at work which isn't enough to pay space rent (or it would take 3 paychecks out of 4 to pay it)

. Well it's way past time to update this! In November 2013, a friend paid all of my back space rent (plus December's space rent). She also paid for a cord of wood as I heat the house with a combination of wood and electric heat. I prefer the wood heat, because it will warm the house much more efficiently than the electric furnace does. Later in November, one of the community health workers at my medical clinic (Mosaic Medical) gave my name and number to a woman who was looking for a place to live (he knew I was looking for a roommate). The new roommate moved in almost immediately and has been sharing the house with me since November 2013 (it's now June 2015, so she's been there a year and 7 months).

There has also been another addition to the family, a male tortoiseshell cat named Spike, which means there are now 3 cats. As of July 2015, I have adopted a 4th cat (yes, I said FOUR cats). The fourth cat is a long-haired female. Yes, I have lost my mind!

I worked for IBEX Global for 3 months last year (August through November) so we were able to afford a cord of wood as well as having the electric furnace maintenance done. There are a few problems with the house that I haven't been able to get fixed yet, but all in all the trajectory has been upwards since November 2013.

I am not employed at this time, but I have a line on a job as a bus driver as well as possibly getting rehired by IBEX Global. In addition, next week (Wednesday in fact) I am going to be reactivating with my temp employment agency.