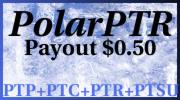 Slight Derailment of the Great News Train (September 27, 2017)

Short and not so sweet:

Surgery not covered by insurance (more details here: Blogspot or the direct link which can be found here "Go Fund Me.

In addition, I am locked into paying $1000.00 per month to 1) keep current on space rent (I live in an upscale manufactured home park) and 2) catch up on $3500.00 plus of back space rent (if the park manager mentions EVICTION one more time, I'll probably tell him to go for it!!).

My bank account is currently 200 plus in the hole, thanks to the IRS, Amazon Prime, and my smartphone bill. I guess it's time to find a second job, get the bloody book published, and start making/selling the beaded jewelry I've been threatening to make/sell for several years.



Good--NO, GREAT--News All Around (July 27, 2017)

Left Safeway on July 1, 2017, started my new job as a kitchen clerk at Market of Choice on July 2, 2017. $12.00 per hour, 40 hours per week, same schedule every week so far, and same days off every week so far. I LOVE MY JOB. It is very physically demanding and there is always something to do. My co-workers are great and my paychecks are HUGE!!

This is now a 2 cat household (Percy and Tammy) because Mick had a tumor in his forehead/nose area (he crossed The Rainbow Bridge on April 26, 2017).

It's also now a ONE HUMAN HOUSEHOLD. The roommate from hell (version number two, the guy who stole $300.00 was version number one!!) moved out on May 1, 2017 and I chose to not NOW OR EVER replace her with another roommate.

That's all I have to say about that, so if you want more in-depth info, check out my posts here Facebook or read the book I am writing about roommates (tentative title Roommate Land and hopefully to be published in mid-2018)!!

I've also starting walking again and am addicted to my Fit Bit as well as the Charity Miles Walk For a Cause app on my smartphone. I willingly take the stairs now (actually, most of the time I don't even THINK about the elevator, I just hit the stairs!!).

I gave up soda (diet or otherwise) on July 2, 2017 for a really silly reason: I couldn't find the soda aisle at Market of Choice (I have since found said aisle but I feel so much better now that I stick to water or tea that soda doesn't even appeal to me.)

I gave up ice cream on July 12, 2017 for a really good reason: I have diabetes (Type 2) and my A1C had shot up to over 9 from 7.3 (I'd been eating two pints of Open Nature ice cream in a sitting!!)



Extra, Extra, Read All About It (March 16, 2017)

Been at Safeway 15 months TODAY (1 year, 3 months). Current roommate will be leaving May 1st although she doesn't know that yet.



EARLIER UPDATES

Another update (September 27, 2016)--been working at Safeway for nearly 9 1/2 months. I just applied for the Head Bookkeeper position there. I have had an impossible roommate for not quite 6 months (she moved in April 1, 2016). She has one cat so we are back to being a 4-cat household.

Another update (March 6, 2016), for those of you that care. Spike the cat disappeared, maybe he didn't like being one of four cats (so I now have 3 cats) I have been working at Safeway as a cashier for almost 3 months now, and I really like my job. Currently there are no roommates, the last decent one moved out in September 2015.

Since then I've had one roommate who possibly stole almost $300.00 (if he didn't steal it then his friends did, and this is one case where I paint with a broad brush--if I can't trust your friends, then I can't trust you!!) and another roommate who lasted (I KID YOU NOT) six whole days. In those six days, she managed to let Mick out twice as well as stealing toilet paper, Febreze, and towels.

I'd love to have no roommate at all but normally I only get about 25 hours a week at work which isn't enough to pay space rent (or it would take 3 paychecks out of 4 to pay it)

. Well it's way past time to update this! In November 2013, a friend paid all of my back space rent (plus December's space rent). She also paid for a cord of wood as I heat the house with a combination of wood and electric heat. I prefer the wood heat, because it will warm the house much more efficiently than the electric furnace does. Later in November, one of the community health workers at my medical clinic (Mosaic Medical) gave my name and number to a woman who was looking for a place to live (he knew I was looking for a roommate). The new roommate moved in almost immediately and has been sharing the house with me since November 2013 (it's now June 2015, so she's been there a year and 7 months).

There has also been another addition to the family, a male tortoiseshell cat named Spike, which means there are now 3 cats. As of July 2015, I have adopted a 4th cat (yes, I said FOUR cats). The fourth cat is a long-haired female. Yes, I have lost my mind!

I worked for IBEX Global for 3 months last year (August through November) so we were able to afford a cord of wood as well as having the electric furnace maintenance done. There are a few problems with the house that I haven't been able to get fixed yet, but all in all the trajectory has been upwards since November 2013.

I am not employed at this time, but I have a line on a job as a bus driver as well as possibly getting rehired by IBEX Global. In addition, next week (Wednesday in fact) I am going to be reactivating with my temp employment agency.